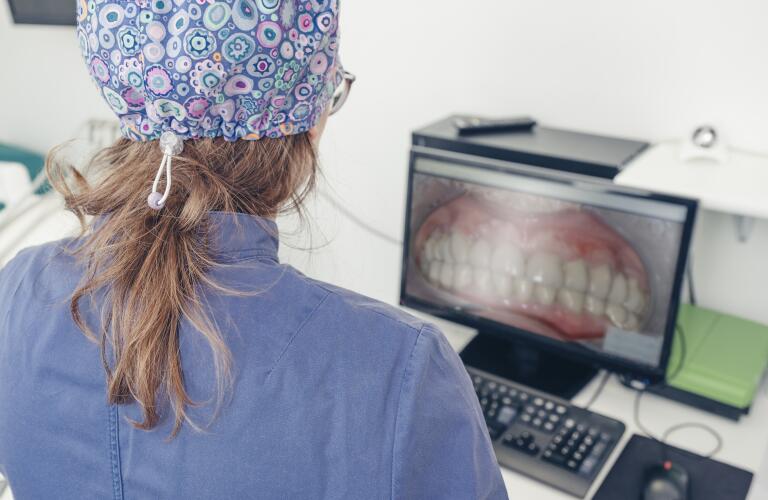 The Covid-19 pandemic has changed the usual way of life. WHO has proposed guidelines to limit the spread of the virus. These precautionary measures have brought changes to the working of healthcare. Whether it is a simple toothache or a dental emergency, dentists need to be ready to treat their patients.
Keeping in mind the virus, the CDC and American Dental Association (ADA) have recommended that dentists restrict all appointments to urgent and emergency care only. With many states now taking steps to reopen the economy, the ADA has developed some guidelines. Hence, dentists can reopen, taking precautionary measures to ensure a safe environment for both the patients and the staff.
Don't be surprised to find your dentist and dental assistants in personal protective equipment that will likely be N95 respirators, gowns, goggles, and face shields, along with the usual disposable surgical face mask and gloves.
Postponing Routine Dental Visits:
Under the guidelines proposed by WHO and the U.S. Centers for Disease Control and Prevention advises that each person stays at least 6 feet from other people and avoids gathering in groups. As a result, you need to be prepared for your dentist to postpone your regular 6-month checkup that usually includes one or more of the following treatments:
Regular oral exams
Teeth cleaning
Routine X-rays
Fluoride treatments
Applying sealants
Urgent and Emergency Care remain Available:
In the event you are suffering from severe tooth or gum pain, uncontrolled bleeding of the gums, or other severe dental ailments, it is possible for you to see your dentist for evaluation and treatment. Dental conditions that may require urgent or emergency care include:
Uncontrollable bleeding
Dental abscess with localized pain and swelling
Broken tooth
Facial trauma or fracture
Replacement of broken filling
Lost/broken temporary crown or bridge
Consultation through Tele-dentistry:
A teledentists offers their consultation through virtual means without visiting a dental office. Presently, the most commonly used means include videoconferencing; sharing health information through photographs, video, or other records; and communicating through cell phones, tablets, and personal digital assistants. In addition, teledentistry services can address dental conditions, ranging from diagnostic procedures to initial urgent or emergency care.
Briefly, these include:
Routine oral exams
Examining a toothache and prescribing medication
Diagnosing the source of bleeding or gum disease
Evaluating a broken tooth and scheduling a follow-up visit with a local dentist
Teledentistry must maintain patient-centered standards.
While there are several online services offering teledentistry besides a growing number of dental practices, it's imperative to seek a service or dentist that has adopted specific patient-centered standards regarding patient care.
The American Dental Association has implemented its recommendations for telehealthcare and the state of California passed its law in 2019—the first of its kind in the country—mandating teledentistry standards to ensure the level of care in telehealth equals that of in-office visits.
The patient protection requirements include:
Informing the patient of the treating dentist's name, license number, and dental board contact information.
Reviewing patient's most recent dental X-rays before beginning orthodontic treatment.
A patient exam that includes a full medical and dental history, diagnosis, and treatment plan.
Recourse for patients to report subpar treatment to the dental board.
Informing the patient of any costs they will be responsible for in advance of services.
All services will be documented with the records and documentation available to the patient.
The patient will be actively involved in all treatment decisions.
The delivery of services through teledentistry will follow evidence-based practice guidelines to the degree they are available.
Conclusion:
To summarize, good oral health is important for your overall health and wellness. Maintain or improve your oral hygiene practices. Although, because of the pandemic we have delayed our dental appointments, and is still affecting us. However, you should now call your dentist for your concerns. Lastly, if you want a virtual visit, ask for a referral to one who does or search online for telehealth dental services.